What we Offer our residents
We strive to bring our residents the best in comfort and care so that Rolling Hills truly feels like a home where your needs are completely taken care of.
Rehabilitation and Therapies
Our goal is to return our patients home as soon as possible.
We offer daily therapy as needed for our residents that need short term rehabilitation. The programs are designed to help our patients safely regain and renew their optimal levels of strength, stability, and independence. Our rehabilitation services include:
Physical Therapy: By utilizing various techniques and exercises, Rolling Hills Rehabilitation's physical therapists help individuals recover from injuries, surgeries, or medical conditions that affect their mobility and quality of life. Through targeted assessments and personalized treatment plans, physical therapy aims to improve strength, flexibility, balance, and endurance. Therapists may employ manual techniques, therapeutic exercises, electrical stimulation, or heat and cold therapies to alleviate pain, reduce inflammation, and enhance tissue healing. Additionally, they guide patients in relearning movement patterns, correcting posture, and regaining independence in activities of daily living. By focusing on individualized care, physical therapy optimizes recovery, enhances functional abilities, and fosters a faster return to a fulfilling and active lifestyle.
Speech Therapy: Speech therapy aims to improve speech clarity, language skills, cognitive abilities, and swallowing function. Speech-language pathologists assess and develop customized treatment plans based on the individual's specific needs. They use a variety of techniques and exercises to target speech production, language comprehension, and expression. Additionally, speech therapy may involve the use of augmentative and alternative communication devices to enhance communication for individuals with severe speech impairments. By working collaboratively with other healthcare professionals, our speech therapists have seen many positive outcomes.
Occupational Therapy: Our occupational therapists focus on helping individuals regain and develop skills necessary for daily living and meaningful activities. Each treatment plan is individualized and strives to improve functional independence and enhance overall quality of life. Occupational therapy interventions may include teaching adaptive techniques, providing assistive devices, and modifying the environment to facilitate participation in activities such as self-care, work, and leisure. Therapists also address cognitive impairments, sensory processing difficulties, and psychosocial challenges to promote optimal engagement and well-being. By empowering individuals to perform essential tasks and pursue their passions, occupational therapy promotes independence, confidence, and a successful transition back to their desired roles and routines.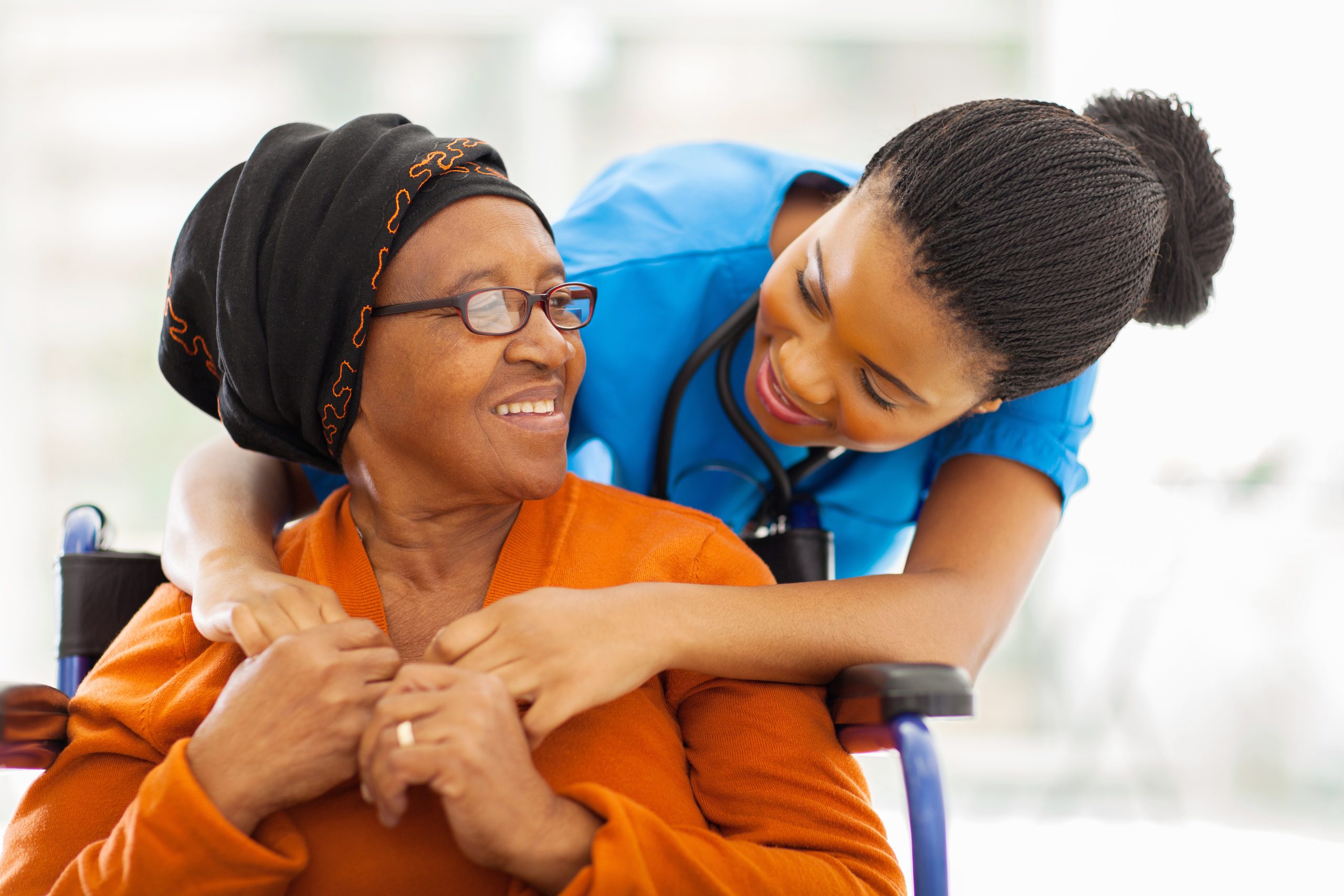 Nursing Services

Our nursing staff is comprised of highly qualified and experienced personnel. They provide acute care and help residents manage chronic conditions. They value and respect the autonomy of each resident and administer their services with carefulness and patience. Our nursing staff is available 24 hours a day to ensure that each resident receives the best care whenever it may be needed.
Our Nursing Services include:
24-hour skilled nursing care: Round-the-clock nursing staff and a medical director to provide ongoing care, medication administration, and monitoring of vital signs.
Wound care management: Specialized nursing care for residents with wounds, including assessment, dressing changes, and infection control.
Medication management: Monitoring medication schedules, administering medications, and coordinating with healthcare providers to ensure proper medication management.
Pain management: Assessing and addressing residents' pain levels, implementing pain management strategies, and coordinating with healthcare providers to optimize pain relief.
IV therapy: Administration of intravenous medications, fluids, and nutrition for residents requiring infusion therapy.
Chronic disease management: Ongoing monitoring and management of chronic conditions such as diabetes, hypertension, or respiratory disorders to ensure optimal health outcomes.
Catheter care: Maintenance and care of urinary catheters, including monitoring for infections and ensuring proper hygiene.
Respiratory care: Support for residents with respiratory conditions, including monitoring oxygen levels, administering nebulizer treatments, and providing respiratory therapy.
Assistance with activities of daily living (ADLs): Help with tasks such as bathing, dressing, grooming, and mobility to promote independence and maintain personal hygiene.
Nutritional support: Monitoring dietary needs, providing specialized diets, and ensuring proper nutrition and hydration for residents.
Emotional and psychosocial support: Nursing staff trained to provide emotional support, counseling, and mental health assessments to address residents' psychological well-being.
Fall prevention and safety: Implementing fall prevention strategies, conducting risk assessments, and ensuring a safe environment for residents.
Palliative and end-of-life care: Compassionate care for residents with life-limiting conditions, focusing on pain management, comfort measures, and emotional support for both residents and their families.
long-term Care
At Rolling Hills we believe that we can reduce decline in our aging population with proper care and expert knowledge about aging. We strive to create a happy and caring space for our long-term care residents. We ensure our residents are engaged in a myriad of activities as well as local entertainment options.
An enriching atmosphere can have a positive impact on the healing process and aid in recovery. We are proud to offer:
Home-style cooked meals
Snacks
Beauty shop
Daily activity programs
Social functions
Live Entertainment
Spiritual programs
Holiday Celebrations
Community support
Free Wi-Fi
Phone service
Complimentary Cable TV
short term Care
Many residents come to our facility following surgery, medical incident, or injury. Individuals who experience events such as a stroke, fall, or vehicle accident often require both therapy and medical treatment. We provide a wide range of therapies, including physical and occupational therapies, designed to restore physical function and improve quality of life. We work to ensure that our residents can return home to their families and communities in the best health possible.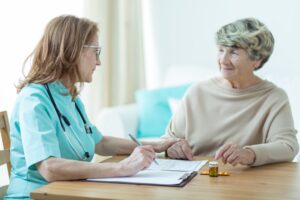 Social Services
Our caring social services team offers a range of services aimed at addressing the unique needs and challenges faced during the rehabilitation process. We can assist residents and families in understanding and navigating the complex healthcare system, coordinating care plans, and accessing necessary resources and support services. Social workers also provide emotional support, counseling, and guidance to residents and families, helping them cope with the physical and emotional adjustments that come with rehabilitation. If a resident needs a medical appointment off grounds during their stay we can help book that appointment for them, arrange transportation, and will even accompany them to an appointment (upon request). Our team can also facilitate family meetings, provide information on community resources and support groups, and assist with discharge planning to ensure a smooth transition back home or to a long-term care facility. We are also there for families and residents after they leave our facility and can help arrange continuing services, therapies, and medical evaluations.
Recreational Activities
We offer a variety of activities to enrich our resident's stay and assist in the healing process. Below is a list of some of the activities offered. A monthly calendar is distributed to each resident and families are always welcome to come join us.
Active resident and family councils and volunteer programs
Musical performances
Current events update
Reading the newspaper
Singing exercises
Fitness activities
Stretching exercises
Religious meetings
Entertainment
Games
Trivia
History
Gardening
Field trips/outings
Volunteer involvement
Additional Medical Services
Diabetic management & education
Pain management
Post-hospital extended care
Hospice and respite services
Bowel & bladder programs
Model environment for nurse training
Family education
Audiology, dental and podiatry services
Transportation services
X-ray, laboratory, and pharmacy services
Respiratory care services including tracheostomy care
Psychological therapy and evaluation
Feeding tube management
Total parenteral nutrition
24-hour nursing care
Individualized resident care plan treatments
IV therapy
Dementia care
Wound care
Hospice Care
Enteral feeding program
Catheter care
Colostomy care
Ileostomy care
Nutrition & hydration programs
Medication management & education
Amenities